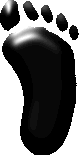 FOOTY Class R/C Sailboat
Official Class Association of IFCA

---
UK Footy Newsletter
Angus Richardson
September '07
OK, the easy bits. The Slithey Tove Trophy on 16th September currently has 13 entrants, including one from the USA and one from Sweden. There are probably another 4 entrants waiting in the wings. If you're really mean, we might waive the late entry fee! The post race dinner is free and is intended to be a whoopee for all. You bring the bottle, we'll make the stew. Hope you like garlic!
Future Events
Open Meeting
Burton and District Model Boat Club are running an open meeting at Branston Water Park in Burton-on-Trent on Saturday 13th October. For details go to http://burtonmodelboatclub.org.uk/Footy_Page.htm.
Demonstration Afternoon
On 29th September we have been invited to give a Footy demonstration at Two Islands MYC in Milton Keynes. If we can get it right, there is a good chance of Two Islands becoming another Footy club. If you can, turn up -- even if you do not have a finished boat. Help us to communicate to Two Islands members and the general public the joys of Footy sailing and building. If you do have a working boat or boats, please contact me to coordinate frequencies. Otherwise just turn up! Two Islands MYC's very energetic secretary is Jim Marsh, Contact him at boy.jim@ntlworld.com.