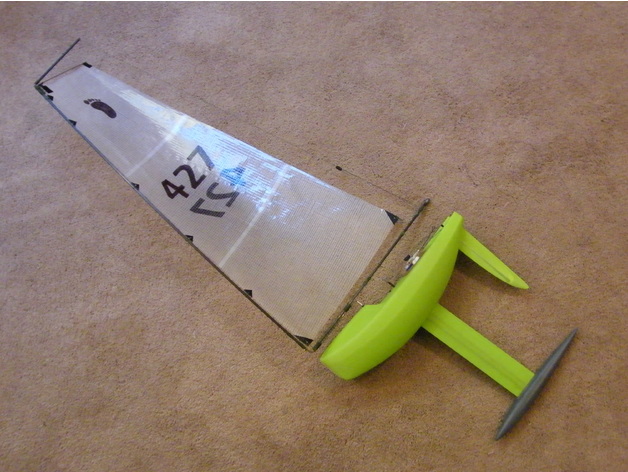 You can print your own R/C racing yacht and have it on the water in a week. Green Hornet is a Footy Class sailboat that can be used for fun in your swimming pool or as a highly competitive race boat for international competition. You can find information about it here:
//www.thingiverse.com/thing:2611611
Print files are provided for the complete hull, fin, and rudder. You may need to resize the fin and rudder before printing. I recommend that the fin be 45mm wide and 200mm long. The rudder should be 35mm wide and 150mm long.
Complete instructions for assembling your Footy are at //3dprintedradioyachts.com/ where you will also find much useful information on printing 3D boats from Footy size to IOM.