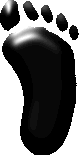 FOOTY Class R/C Sailboat
Official Class Association of IFCA

---
UK Footy Newsletter
Angus Richardson
August '07
Hi there.
Communication
As you already know, Gosport is now behind us and was a tremendous success. Quite apart from a very good day's sailing, it was very nice to see the class turning into a social organisation rather than just a list of names and sail numbers in a spreadsheet. In the last week I have had several people contact me to ask how to get in touch with people they met at Gosport.
I think it is tremendously important that this process continue. In order to help, I have put together a Google map, which can be accessed via the link
http://maps.google.co.uk/maps/ms?ie=UTF8&oe=UTF-8&hl=en&msa=0&msid=113677077282091778067.000436ba48564c1eeba70&ll=53.813626,-2.06543&spn=8.438982,13.842773&z=6&om=1
(Open it and put it into Favourites quickly!).
This contains the approximate location of every MYA club and every registered Footy owner. Only I can update it. This eliminates the problem of spam on fully public maps.
Clubs are identified by 'barrel pins'. Red indicates a club with Footy racing. Green indicates a club with Footys but no formal racing. Blue indicates non-Footy clubs. The location of clubs is mostly approximate - often the time after which the club is named or (in desperation) the post code of the secretary. If your club is in the wrong place or you would like further contact details adding, let me know.
Owners are identified by a red flash or a red flash with a black dot. A plain flash with no dot indicates that there is user information about that owner. A dot indicates that there is no information except 'FTY12 Footy Owner' which is used to make searches easier.
From the list on the left, find Gary Spillane. He is on the second page of entries. Click on my name and the map will display exactly where he lives and various other details about him. This is the preferred form. Anyone who wants to find another Footy in Rhos-on-Sea can just call Gary or e-mail him.
Alternatively you may elect for a higher level of anonymity. At the highest level, the owner flash is given a number – the LOWEST SAIL NUMBER YOU HAVE EVER BEEN ALLOCATED and the owner details contain just the words 'FTY12 Footy Owner. To contact this owner e-mail translate@enterprise.net ' I will then contact you and it is up to you to make contact if you want. For obvious reasons, I would be glad if you could bring yourself to divulge enough information for people to contact you directly!
I would be very grateful if you could do the following:
Check that your own entry is in the right place: it won't be. Location is by the first part of your postcode (e.g. PO12) to protect privacy (this explains why you may be shown as living in the middle of a dark, wild wood). If you want to give more exact information, let me know and I'll use the full postcode. NB there are a couple of postcodes I haven't got. Check your registration certificate.
Check that your home club (if you have one) is in the right place. If not tell me. If you want give further contact details, please provide them. It is your responsibility to clear this with the club.
Once the data is in, you can search. Use Search the Map and enter a search string. Always include "FTY12" – this helps eliminate Indian takeaways! Try, for example, "FTY12 Owner near Woking". With a little practice, marvellous things are possible.

So get on there and use the tool to meet, talk, form clubs, join clubs …
Events
It is also very important that we capitalise on the success of Gosport. 'Silly little Footys' have had (I think) a bigger championship entry this year than any other class apart from the IOM. The appearance of the odd M or A at Gosport did not cause a mass exodus of spectators intent on looking at 'proper' models.
If anyone feels like running an impromptu open meeting later this year, it would certainly be a good thing. I will publicise any events in every Internet-related direction I can think of – and obviously through this newsletter. I will also do my best to turn up wherever possible – but please do bear in mind that getting me to, say, Hove is a fairly major piece of logistics.
We also need to get together a programme of open meetings for next year. If your club would be prepared to host an open meeting, please do let me know as soon as possible. If you know of another club that might, ditto. If a manage to get myself a round tuit, I shall also be mailshotting the secretaries of all MYA clubs to explain to them that Footys are easily housetrained, do go to windward in a blow and are generally thoroughly nice things to have around. This picture may be of use. The boat is a 507.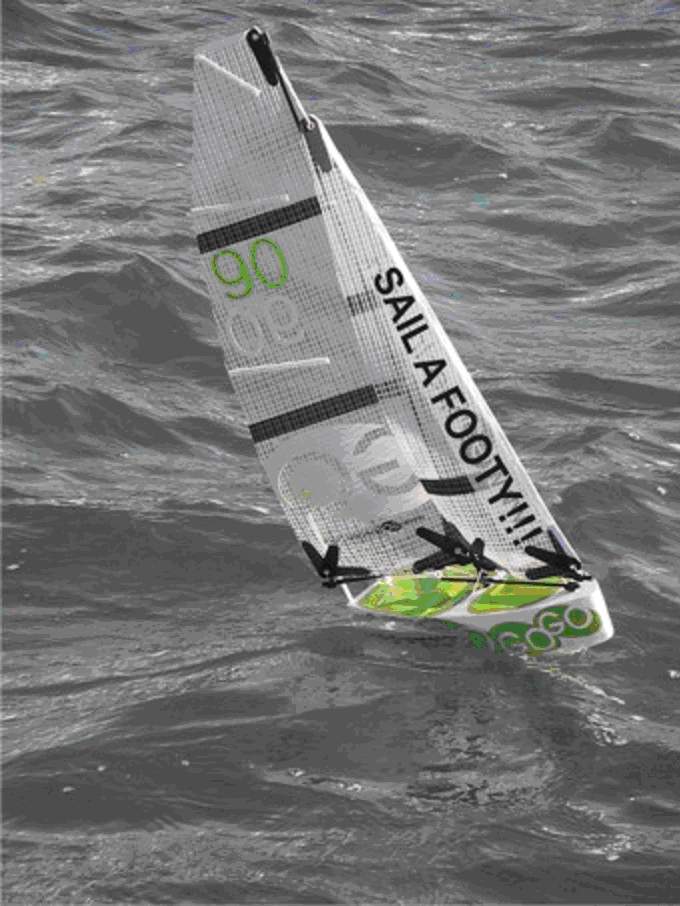 Note well! Open meetings tend to spawn Footys. Before the event in Gosport, hat club had none of hem. Now the register is bursting with Gosport Footys. Point this out o your club secretary. Also point out that a very high proportion of Footy sailors are relatively young people who are new to the sport. Footys are a good source of new blood.
Liverpool 2008
This not yet certain or official – but it is now beyond the stage of pernicious rumour. The Royal Dee Yacht Club (founded 1815 and the latest Footy club) is proposing to host a monster Footy event in Liverpool in July 2008. The event, provisionally called the Short Ships will be run in conjunction with the start of the Tall Ships Race on 21 July 2008 and form a (small) part of the Liverpool, European City of Culture 2008 Festival. What is envisaged is very much a fun event with a strong social side. It is intended that the crews of the Tall Ships be fully involved – this alone could provide some 60 entries. On one version of The Plan, we are taking about the biggest model yacht event ever.
I will come back to you soon. At the moment I cannot say any more until details have been settled with various outside parties (including a possible major sponsor). In the mean time, keep your diary clear between 16 and 20 July. And of course, anyone who wants to help in any capacity is extremely welcome.
Feedback is always welcome. Do contribute your two pennyworth.