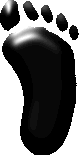 FOOTY Class R/C Sailboat
Official Class Association of IFCA

---
Footy Newsletter
Angus Richardson
June 29, 2007
Not an awful lot his time, but it's mostly pretty important.
Get the easy bit over. Scalesailing's Kittiwake kit is now available directly in the UK from
K. McAllister
71 Derwent Road, Dronfield
Sheffield. S18 2FN

tel: 01246 4105449
sales... email:kwmcallister (at) talktalk. net
technical questions... email:scalesailing (at) sbcglobal.net

Now ...

Roger Stollery has been busy publicising Footys again - this time among full-size sailors. It seems that the dinghy sailors of Crawley are rather impressed by our little boats - perhaps more so than the Marblehead that accompanied them. This could be a way of starting more Footy fleets. For full details see the NEWS page on the Footy website.

The Euro Grand Prix, Britain's first Footy open meeting was held in Bournemouth. For a variety of reasons - mostly orthopaedic disaster - the fleet was distinctly depleted. What was expected to be a healthy 11 or 12 boats turned into 5 - but a superb time was had by all. The event turned partly into a workshop in which the more experienced helped less experienced competitors set their boats up. Oh that we had been there. The event was won by Bill Green in his Lajabless One Phut. Full details and pictures can be found on the Official Website at here.

As a result of this it looks as if a new fleet of Footys may be forming in the north Midlands - a belt roughly between Nottingham and Walsall. Until it gets going properly, anyone interested should contact me.

The Footy Championship is being held in Gosport on Sun 29 July. For details see www.gosportmybc.org.uk. Please bear in mind that the emphasis is very much on FUN! Do not be put off by nasty, serious words like 'race' and 'championship'. The aim is that everyone from toddlers (well almost) to wrinklies like me should have a really good day out . and that everyone should want to come back next year. As well as ordinary radio sailing there will be free sailing events, junior prizes, a concours d.élégance for the most beautifully built boat, ...

Finally, Colwyn Bay Model Yacht Club are running the Looking Glass Trophy. This is similar to the recent NZ Postal Classic - a world time trial . but the rules have been tweaked a little to increase the fun coefficient. In particular, you must submit times quickly after the run. Start date is 1 July, finish date 31 July. For full details go to this web page. Let's get some decent UK times in this one - Kiwis are NOT invincible!

I couldn't resist this, Footy vs. 'A' Class: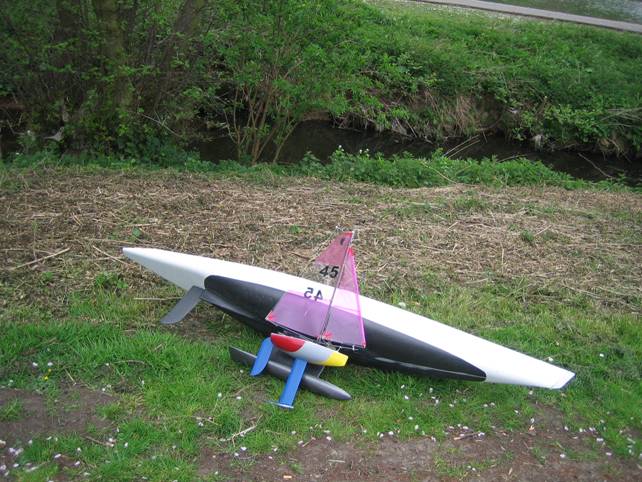 Thanks to Bill Green
Once again, if anyone has any good ideas, thinks there is anything I could do better, etc, please do let me know.
Angus Richardson
And His Daughter-in-Law Elect
PS There is going to be what sounds like a major Footy regatta in Raleigh, North Carolina in mid-October. If I can find an airline to carry me after the last debacle, I.m thinking of going. Any more takers?